Rival leave revivals led by Nigel Farage and Tommy Robinson arrive at parliament while counter-protest is is in favour of police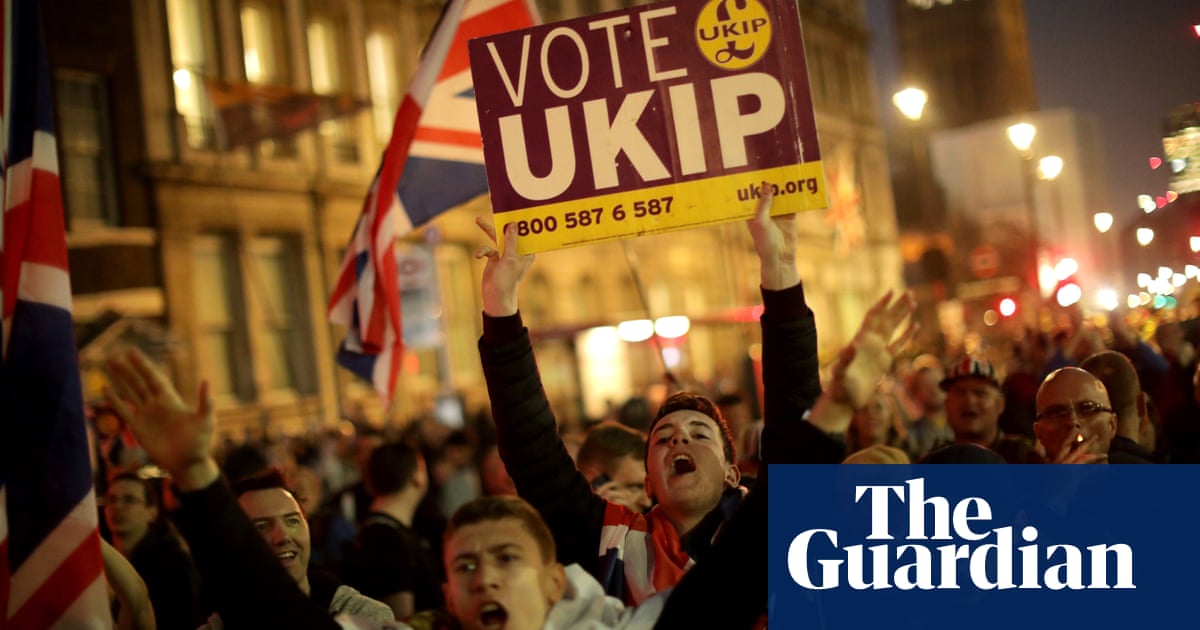 Thousands of opponents calling for Brexit mobilized outside parliament on Friday after MPs inside elected down Theresa May's withdrawal agreement on the day the UK was originally scheduled to leave the EU.
Leave Means Leave adherents sauntered past parliament as Nigel Farage's March to Leave procession, which was launched in Sunderland two weeks ago, arrived in Westminster.
By early evening most opponents had left but some remaining demonstrators- supporters of the English Defence League founder turned Ukip adviser Tommy Robinson– clashed with police. Supporters of the controversial representation, some wearing yellowed vests or masks, engaged in a tug of war with police over metal railings while screaming and swearing at police. It was later reported that most had gone to Whitehall pubs, with some stopping trafficking in human Trafalgar Square chanting" Oh Tommy Robinson ". Police said there were five arrests.
Earlier, transaction likewise came to a standstill around Parliament Square as Brexit supporters blocked the road while reciting" We shall not be moved", "Brexit now" and" Bye-bye, EU ."
Robinson, whose real identify is Stephen Yaxley-Lennon, dallied his hour-long film attacking the BBC from a large place on Parliament Street on Friday afternoon as he addressed demonstrators picked outside the Palace of Westminster.
Later he addressed praising love, saying:" So Theresa May has lost her poll. Many beings will be asking what does that even convey. It means we were revealed. Today is supposed to be our independence day ."
As he went on, his spokesperson believe that this is fade-out and he chimed laboured and croaky. One spectator said:" Have a suck, mate ."
Farage told the crowds in Parliament Square:" Frankly, I believe that what's happened over there[ in parliament] has not just turned the working day that should've been one of immense revel into a date that record will commemorate as a era of huge betrayal- I believe that what's happened during the course of two years is actually one of the saddest and worst sections in its own history of our commonwealth ."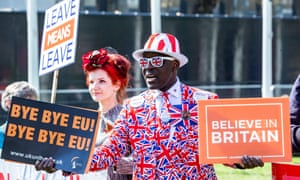 Read more: https :// www.theguardian.com/ politics/ 2019/ defaced/ 29/ pro-brexiters-block-roads-westminster-chanting-bye-bye-eu