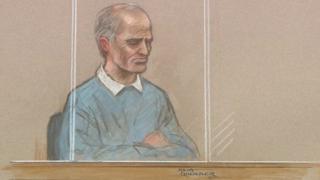 Ex-football coach Barry Bennell has been to imprisonment for 31 years at Liverpool Crown Court for 50 countings of child sex offense.
Bennell, described as the "devil incarnate" by the judge, was imprisoned of abusing 12 sons aged eight to 15 between 1979 and 1991.
Judge Clement Goldstone QC said Bennell, 64, was "sheer evil".
He will serve half of a 30 -year sentence in detention, with the rest on licence.
He was also sentenced to an additional time on licence.