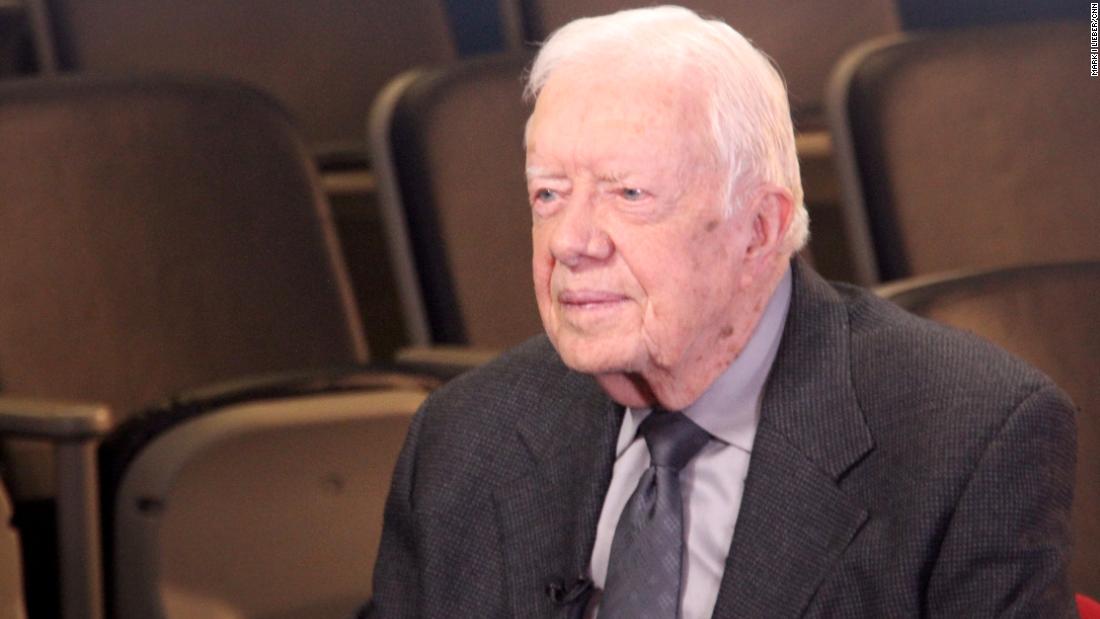 ( CNN) President Donald Trump's decision to gather the United States out of the Iran nuclear bargain is a "serious mistake, " said former President Jimmy Carter in an interview with CNN Chief Medical Correspondent Dr. Sanjay Gupta on Wednesday.
Trump announced Tuesday that he is walking away from the batch, which
curbed Tehran's nuclear program in exchange for sanctions succour
. The decision, which Carter also referred to as "ill-advised, " pits Trump against US friends, and leaves the future of the agreement under a vapour of uncertainty.
In announcing his decision, Trump said he would
initiate new sanctions on the regime
, maiming the agreement negotiated by his precede, and he added any country that helps Iran attain nuclear weapons would also be "strongly sanctioned."