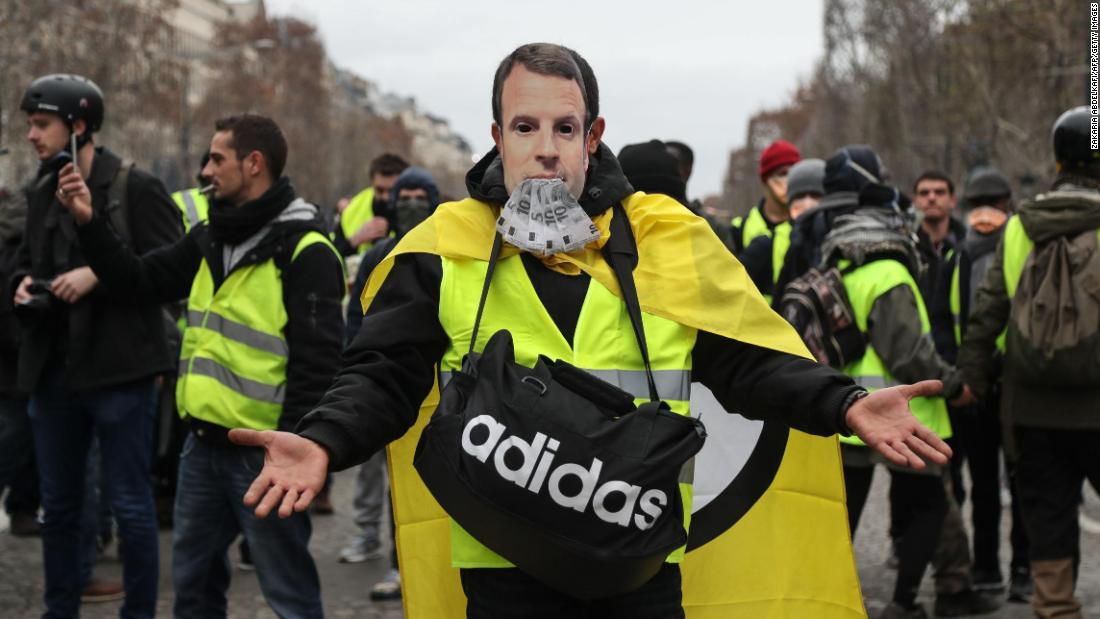 Paris( CNN) When Emmanuel Macron was still France's Economy Minister, he said French politics needed the presence of a ruler — "A King whom, basically, I don't suppose the French people wanted dead, " he said back in 2015.
He payed his first address to both houses of parliament from the former bench of French lords, the gilded Palace of Versailles. The directly elected French President committed to push through radical reforms and rehabilitate France's dignity.
Eighteen months later, the new "monarch" faced a people's revolt. The Champs-Elysees , commissioned by Louis XIV, the so-called Sun King, was ablaze as
protesters wearing yellowish vests clashed with riot police
and angrily recited "Couper la tete du roi! "( cut off the king's foreman !).
Macron: 'Call me Mr. President'
How the Macron-Trump bromance evolved