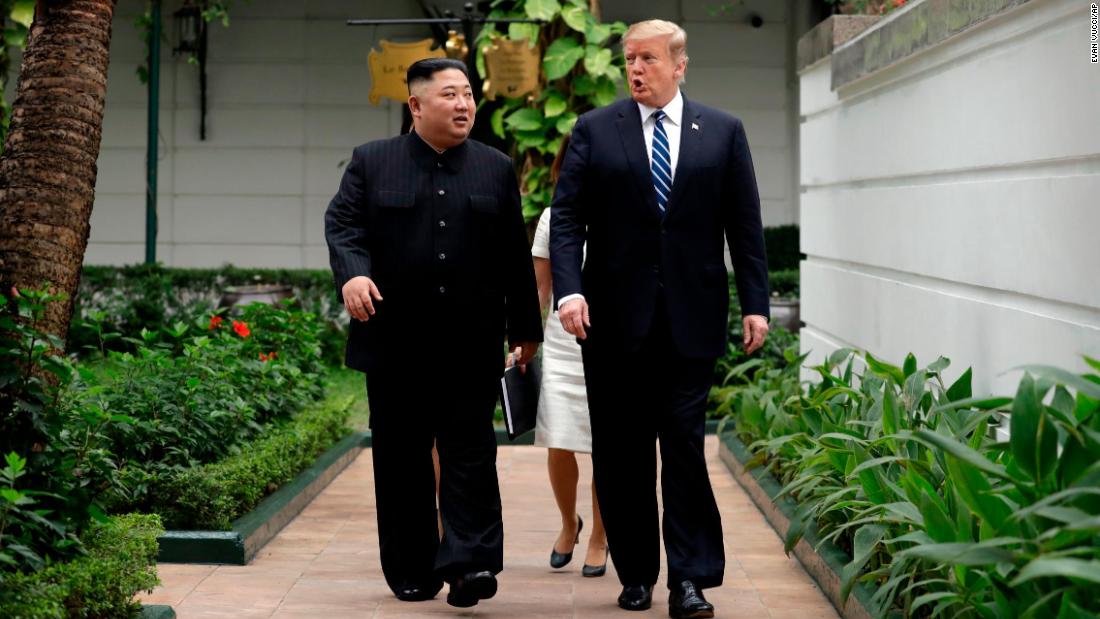 ( CNN) There were encouraging signs leading up to the second summit between President Donald Trump and North Korean leader Kim Jong Un. For his part, Trump signaled a slight but significant switching in his approach toward North Korea's denuclearization — repeatedly saying, "Speed is not important to me" and "I'm in no rush." This indicated Trump ultimately was beginning to accept what most nonproliferation professionals have been saying all along: That denuclearization of North Korea will be a long and complex process that may last over a decade.
The good vibes continued through the summit, as the usually reclusive Kim showed signals of openness of. Reacting instantly to matters of American journalists,
Kim said
if he wasn't willing to denuclearize, "I wouldn't be here right now." Exhilarating talks bristled that a treaty proclamation was a real likelihood, putting US and North Korea on a route toward eventually dissolving the Korean War, which is approaching its seventh decade.
Then, suddenly, it was all for naught. The second daytime of the summit was break short, and the two leaders left with good-for-nothing to demo for it. While the failure to reach an agreement shows poorly on both Trump and Kim, the implications of the disappointment tower big for the North Korean leader.
Sanger: Pompeo and Bolton pushed for no slew