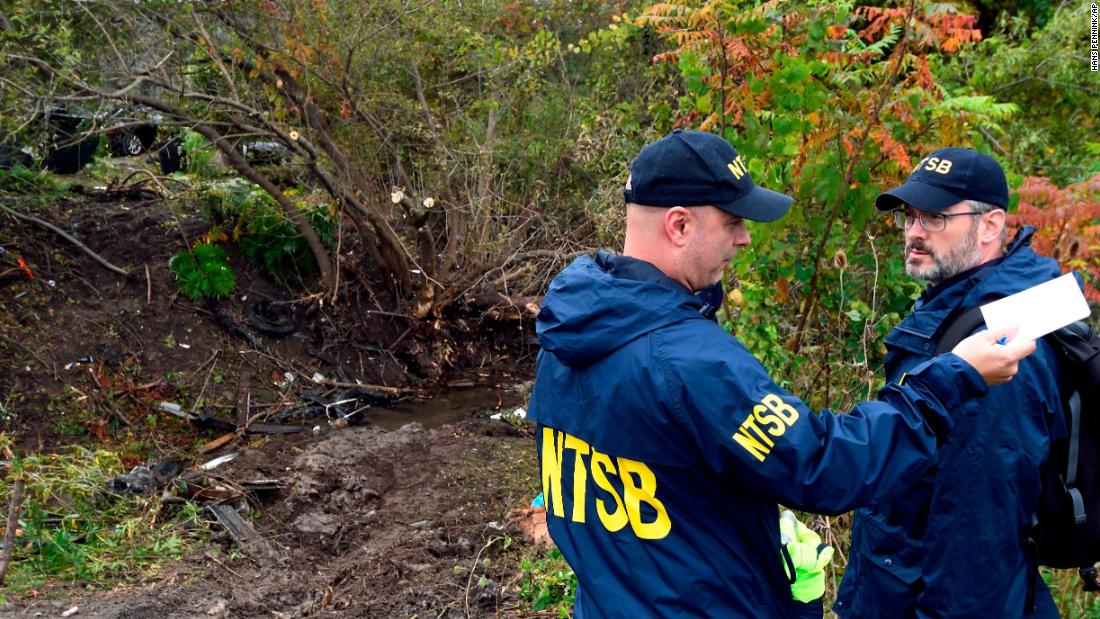 (CNN)Twenty people lost their lives in a tragic limousine crash in upstate New York on Saturday. As the nation pauses to remember the victims, we rightly start the conversation about what could have prevented this crash.
Tragically, the factors that may have contributed to this crash — speed and lack of occupant restraint use — are
incredibly common
. Compound these common factors with an improperly licensed driver who was operating a vehicle that failed an inspection just last month, as New York Gov. Andrew Cuomo noted Monday, and we create a
perfect storm
.
The National Transportation Safety Board (NTSB) will conduct a thorough investigation to identify each contributing factor, and the Board will make recommendations to improve the safety of limousine riders. Notably, we do not yet know all the facts surrounding the crash and the tragic deaths of the victims.
When it comes to stretch limousine construction and oversight, there is an element of Frankenstein involved. Many of these vehicles are
modified
after original construction. States have different regulations, requirements and capabilities, and there is no one-stop shop for consumers to determine whether a limousine they are riding in is safe.
We need to close these gaps if we want to ensure the integrity of the vehicles, but equally important is consistency in qualifying drivers, who are tasked with chauffeuring people who, in many cases, opted for a limousine because they did not want to drive impaired.
The National Safety Council strongly encourages people to arrange alternative transportation like limousines if they know they will be celebrating. Alcohol-involved crashes continue to claim
nearly 10,000 lives
each year, and
no amount of alcohol
is safe to drink if you are planning to drive. That said, we cannot undercut a good safety choice with a poor one. Operators should provide occupant restraints for every seating position, and if you are in a limousine — or a ride share vehicle of any kind — it is imperative to buckle up, even in the back seat.
Seat belts are the cheapest and most effective tool we have to save lives on the road, so no vehicle should operate without them. And it is the responsibility of passengers to use them. Passengers report a nearly 20 percent drop off in rear seat belt use when riding in a ride-share vehicle or taxi, according to a 2017 NSC public opinion survey.
Meanwhile, the Insurance Institute for Highway Safety estimates that the risk of serious injury
goes up eight-fold
for unrestrained passengers in the back, while
over 40%
of all occupant fatalities continue to be unbelted.
New York, in particular, has notable passenger protection gaps in its laws. Despite being the
first state to pass a mandatory seat belt law
, New York still
doesn't require
all passengers to wear them. New York
earned a C
for road safety on the 2017 National Safety Council State of Safety report, in part because it does not require adults to buckle up in the back seat.
We cannot let tragedies like the one in Schoharie pass us by without doing something about it. Limousines can be a smart way for us to travel and a great choice for people who are celebrating. But there are risks we can and should address. Today many are outraged, but the key is turning that indignation into action tomorrow.
Read more: https://www.cnn.com/2018/10/08/opinions/limo-accident-preventable-deborah-hersman/index.html