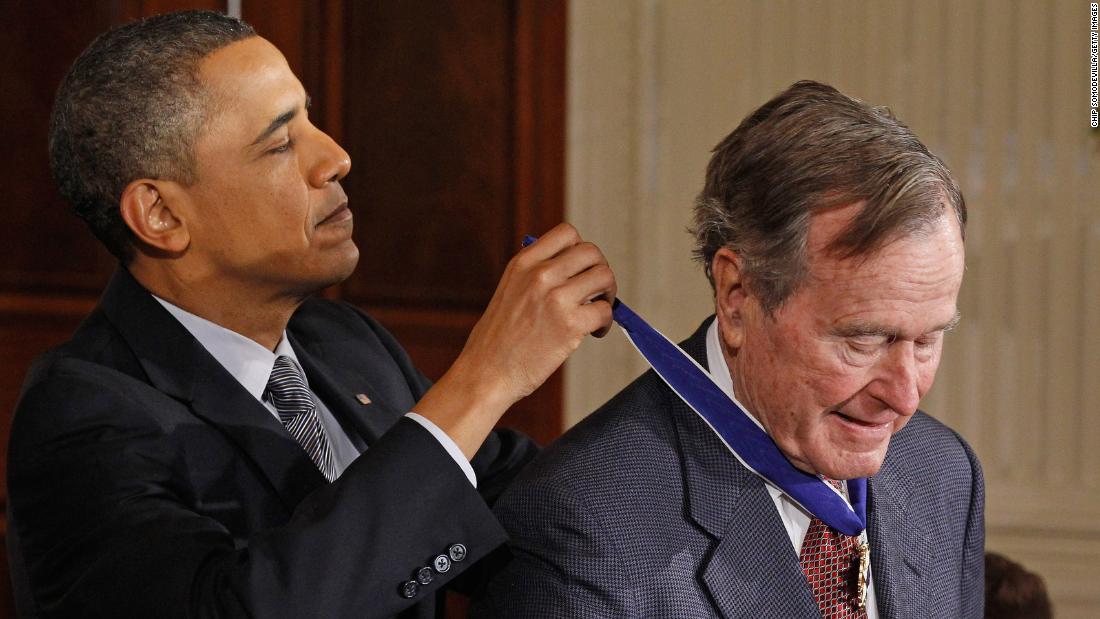 ( CNN) In a world where each day's word routes us deeper into our tribes, the go of the ever-decent George H.W. Bush, our nation's 41 st President, should cause us to reflect on a call for national political solidarity Bush made during his inaugural address:
"To your best friend, and, yes, I do signify love — in the loyal opponent and, yes, I intend steadfast — I put out my hands … The American parties await action. They didn't send us here to quarrel. They ask us to rise above the merely partisan. 'In crucial stuffs, unity' — and this, my friends, is critical, " Bush said, speaking instantly to the resist Democrats who restrained the US Congress at the time of his election.
The last World War II veteran to serve as president, President Bush's goal on being steadfast to your fellow Americans were likely forged while crusading alongside two brothers to save the world for freedom. They were all in one American tribe striving — side by side — to save countries around the world from absolute evil.