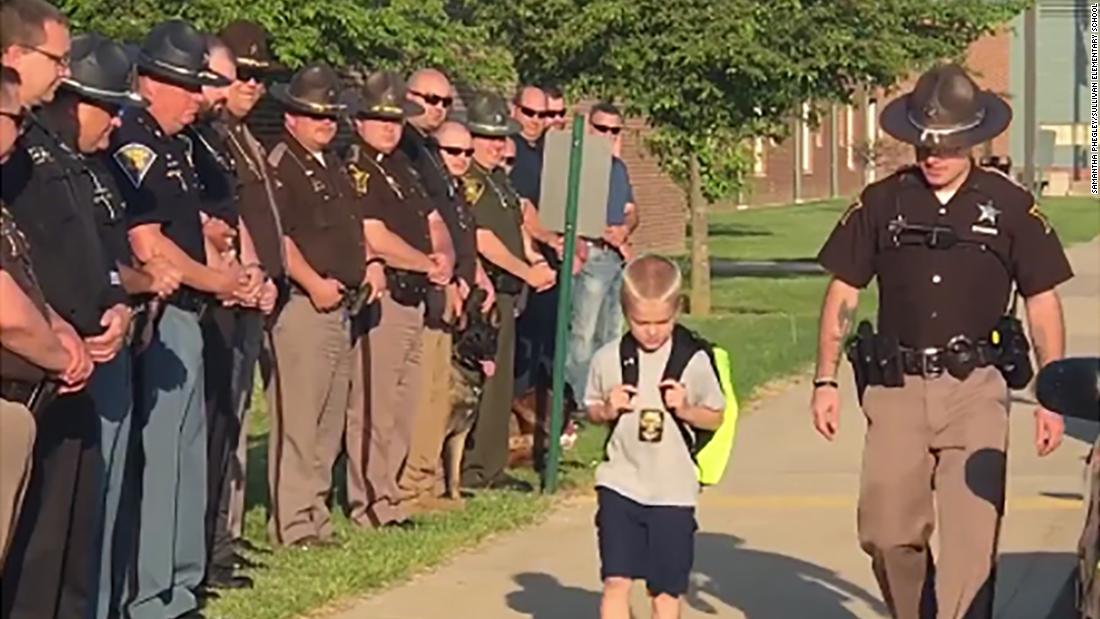 ( CNN) Dakota Pitts really didn't want to show up to clas alone.
So, Dakota questioned his momma whether one of his dad's chap police officer could escort him to Sullivan Elementary School in west Indiana.
He's unlikely to forget what he saw as he strolled up to the school structure Monday.